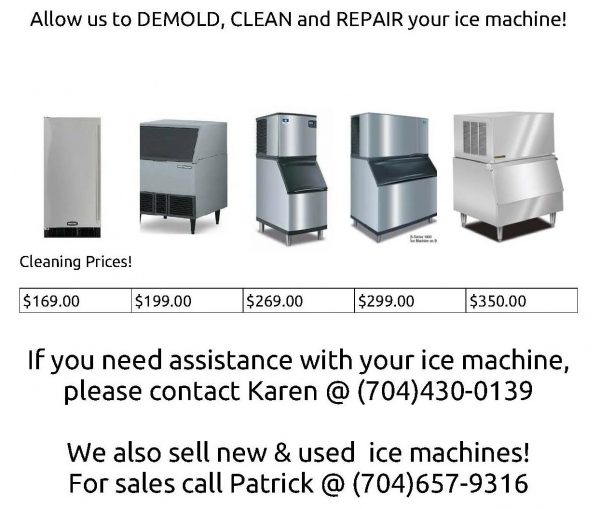 Is your ice machine in need of repair or cleaning? Do you have black specks in your ice? Is your unit making small amounts of ice, or not even working at all?
Clean Ice Service repairs, cleans and sanitizes ALL refrigeration equipment and ice makers. We also buy and sell all brands, new and used ice machines!
(now servicing water coolers)
If you are not active with the Prevention Program, contact us to find out how to enroll.
If you need our ice cleaning or refrigeration service, call us day or night!
704-430-0139!